The biography and reviews pages are now downloadable in Chinese and Japanese:
Biography: 繁體中文 (traditional Chinese) | 简体中文 (simplified Chinese) | 日本語 (Japanese)
Reviews: 繁體中文 (traditional Chinese) | 简体中文 (simplified Chinese) | 日本語 (Japanese)
---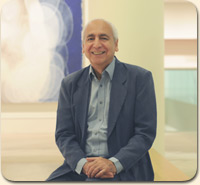 The Great Piano Quintets
Following the enormous success of the Schubert series, in 2016 Martino turns his attention to something totally different - the Piano Quintet! A rare and most unusual series of five concerts at St. John's Smith Square, will be devoted to the great Piano Quintets and will be given by 'Martino Tirimo and friends'.
'Friends' are several distinguished string quartets such as the Carducci and Fitzwilliam Quartets, as well as Germany's Minguet Quartet who recently were awarded the prestigious Diapason d'Or. Also taking part is Martino's own Rosamunde Trio and a number of other outstanding musicians such as violinists Philippe Graffin and Lucy Russell and violists Paul Silverthorne and Vladimir Mendelssohn.
Martino is particularly delighted that Vladimir Mendelssohn will be the violist at the first concert since the programme will include the powerfully emotional Quintet of Schnittke and Vladimir was a close friend of the composer.
The final two concerts are as follows:
Wed 21 September, 7.30pm - with Fitzwilliam Quartet
Shostakovich Quartet No.4 in D Op.83
Chopin Piano Concerto No.2 in F minor Op.21 (Chopin arr. for piano quintet)
Shostakovich Quintet in G minor Op.57
Full details and book tickets
Wednesday 16 November, 7.30pm - with Carducci Quartet
Mozart Quartet in B flat K458 'Hunt'
Faure Quintet No.1 in D minor Op.89
Dvorak. Quintet in A Op.81
Full details and book tickets
---
Rosamunde Trio
On Sunday 16 October at 6.30pm the Rosamunde Trio will give its only London concert during the 2016-17 season at Kings Place for the London Chamber Music Society. The programme includes works by Mozart, Schumann, Fribbins and Ravel's great Piano Trio.
More details at londonchambermusic.org.uk
---
Chopin Society
Martino may also be heard in London in an all-Chopin recital for the Chopin Society at Westminster Cathedral Hall on Sunday 23 October at 4.30pm.
More details at chopin-society.org.uk
---
Schubert: The Great Piano Works
"Tirimo has the uncanny ability to make the audience feel it is in the very presence of the composer.
Schubert reveals himself to a great degree in his piano pieces, writing them throughout his brief life. Hence he places every kind of emotion into the music. Tirimo replicates these utterly human feelings. He brings a remarkable clarity of thought, an empathy for Schubert's wondrous music and an architectural understanding so that the composer's often original structures become clear yet still intrigue in their innovation.
From Tirimo Schubert is elevated to the very greatest level in music. A visit to the Rembrandt exhibition at the National Gallery allows an exploration of the link between these two geniuses, where all humanity seems to flow from their individual creativity. Tirimo is one of the very few interpreters of Schubert who suggests this comparison."
Classical Source, January 2015 - read full review
---
Schubert Piano Sonatas boxed set
Warners have released an 8-CD boxed set (formerly on EMI) of all 21 Sonatas played by Martino Tirimo, and the set is offered at a special low price.
---
"An inspiring poet of the piano... a pianist of vision... his playing is among the most haunting and fascinating of all."
The Daily Telegraph
On this website you can find details of Tirimo's career including:

"A formidable virtuoso and one with unmistakeable magnetism."
The Guardian
There are details of his recordings with audio samples you can listen to, such as playing:
Rachmaninov's Concerto No.2 (3rd movement): Listen | Listen | More samples




Also find details of his other activities, including performing with the Rosamunde Trio (see also www.rosamundetrio.com).

For enquiries go to the
contact page.