News and Events
Performances during 2015
SCHUBERT: The Great Piano Works
All concerts at Kings Place, London.
15 January - Moments Musicaux, Sonata in A minor D784, Sonata in D major D850
12 March - Sonata in A major D664, 4 Impromptus D899, Sonata in C minor D958
11 June - 4 Impromptus D935, Fantasie in C major 'Wanderer', Sonata in G major D894
10 October - 3 Klavierstücke D946, Sonata in C major D840 'Reliquie',
Sonata in A major D959
9 December - Sonata in A minor D845, Sonata in B flat major D960
With Rosamunde Trio
17 March - Adrian Boult Hall, Birmingham
22 March - Kings Place, London - Programme includes Trios by Mozart and Lalo
6-8 November - Orpheus and Bacchus Festival, France - Programmes include Trios by Mozart, Beethoven, Hummel, Dvorak, Brahms, Chausson and Fribbins
15 November - Kings Place, London - Programme includes Trios by Mozart and Chausson and Brahms' Piano Quartet in G minor
Major tour in China in September
Performances during November and December 2012
11 November - Rosamunde Trio in first concert of series devoted to the complete Beethoven Piano Trios at Kings place (London Chamber Music Society).
13 November - Rosamunde Trio performing works by Beethoven, Peter Fribbins and Tchaikovsky at the Wimbledon Festival.
21, 22, 23 November - Beethoven Piano Concerto No.3 with Cyprus Symphony Orchestra.
29 November - Works by Beethoven, Vassos Nicolau and Tchaikovsky in recital at Beethoven Haus in Bonn.
8 December - Beethoven Piano Concerto No.5 ('Emperor') at the Barbican Hall with Academy of St. Martin in the Fields.
14 December - Chopin Andante spianato and Grand Polonaise and Beethoven Choral Fantasia with the Romanian Radio Symphony Orchestra in Bucharest.
Tchaikovsky Week at Kings Place
Martino is curator of a Week of Tchaikovsky concerts at Kings Place, London, in May 2012. On 16 May he will perform a solo recital which will include 'The Seasons', 'Doumka' and 'The Nutcracker'. On 18 May the Amar Quartet will present two of the three String Quartets and on 19 May the Rosamunde Trio will perform the composer's great Trio as well as music for violin and piano and also the 'Rococo' Variations for cello and piano.
Nemitsas Foundation Prize
On 16 September 2011 Martino received the prestigious Nemitsas Foundation 2011 Prize from the President of the Republic of Cyprus at a ceremony at the Presidential Palace, for excellence in the Arts and Sciences (www.nemitsasfoundation.org).
50th Anniversary Concert in Brussels
In celebration of the 50th anniversary of the Republic of Cyprus in a special concert on 12 October 2010 at the Flagey in Brussels, Martino performed Beethoven Concerto 5 with the Academy of St. Martin in the Fields and Sir Neville Marriner. The audience also included politicians, diplomats, princes and other dignitaries.
Chopin Unwrapped: The Complete Works
In celebration of the 200th anniversary of Chopin's birth, Kings Place presented a unique series of 12 concerts in the first half of 2010, Chopin Unwrapped, in which the composer's entire works were heard. Martino was the artistic director and performed all solo works and all works for piano and orchestra in 10 of the concerts.
"A colossal feat" The Arts Desk (all reviews)
Click here for the full programme.
Martino discussing Chopin and the series
In a performance of Chopin before the series
First visit to China
In July 2008 Tirimo performed in China for the first time, with concerts in Kuangzhou (Canton). He also worked with talented young Chinese pianists.
New recordings of Mozart concertos
Two discs of Mozart Concertos, with Tirimo directing the Prague Chamber Orchestra from the keyboard, were released by Regis in 2008. All four Concertos were recorded in live performances at concerts at the Athens Megaron.
Rosamunde Trio
The release of the Rosamunde Trio's recording of the Tchaikovsky and Shostakovich Trios on the Alto label has recently been followed with a recording of the Dvorak Trios.
"Maturity of vision" International Record review
"Consummate performances...stunning" Classical Source
The trio (www.rosamundetrio.com) made their long-awaited debut at the Wigmore Hall on Sunday 11th March 2007 in a programme which included Dvorak's Piano Trio in F minor, Beethoven's 'Archduke' and the first performance of a new work especially written for them by Peter Fribbins, 'Softly in the dusk...' , which was inspired by a poem of D.H.Lawrence. The work was recently recorded for release in 2012, and can also be heard on YouTube.
Recordings of complete Mozart solo piano works
During 2005 and 2006 Tirimo recorded the complete solo piano works of Mozart at the Leipzig Gewandhaus. The recordings are now available on the Regis label as individual CDs and as 2 boxed sets:
A unique Mozart series at Cadogan Hall, London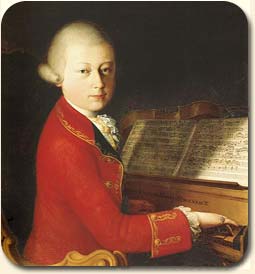 This series comprised 8 concerts throughout 2006 and commenced on 26 January 2006, the eve of Wolfgang Amadeus Mozart's 250th birthday. It was devoted to his entire solo piano works from the age of five until his 35th and final year. It is believed that such a complete series has never been presented before. Throughout this 30-year span, Mozart wrote almost incessantly for an instrument that he not only loved dearly but was also a supreme master of.
He composed no less than 17 Sonatas and 17 sets of Variations as well as Fantasies, Rondos, Minuets and numerous other pieces, some of which are among the most popular of all piano works whilst others are little known and a few may even have not been performed at all.
Of particular interest is "Das Londoner Notenbuch", known also as the "London Chelsea Notebook", consisting of 39 pieces composed by the 8-year-old boy genius at 'moments of boredom' during his stay in Ebury Street, Chelsea. Thus it is particularly appropriate that this celebration of, and tribute to, one of the greatest and most loved of composers should take place at Cadogan Hall.